PodLP Launches Push Notifications
PodLP v1.5.0 was released today on the KaiStore. Most notably, this update includes push notifications for subscribers to stay up-to-date with the latest episodes from their favorite podcasts.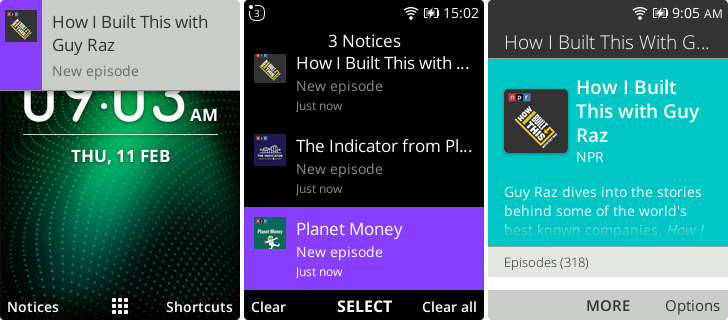 Push Notifications
With today's update, PodLP listeners will receive interactive web push notifications when podcasts they have subscribed to publish new episodes. PodLP was the first podcast app specifically designed for KaiOS smart feature phones. Today, we continue to improve the PodLP user experience by helping listeners stay connected and informed with the news, entertainment, and education programs that matter most.
Behind the scenes, the PodLP notification system has also been specifically designed for KaiOS feature phones. Notification layout and content automatically adapts based on language preferences. Additionally, this update has been tested to ensure minimal data usage and impact on battery life. Notifications are batched and typically require less than 100 bytes of data. Even in countries like Malawi and Benin where mobile data rates can exceed $27 USD per gigabyte, it would take nearly 5,000 notifications to total 1¢.
Connect with Listeners
PodLP's low-cost infrastructure has made it more affordable to connect listeners and podcasters from around the world. If you want to grow your audience globally with sponsored listings on PodLP, send us an email at support@podlp.com.