Celebrating One Year of PodLP
Today marks the 1 year anniversary since PodLP first launched on the KaiStore.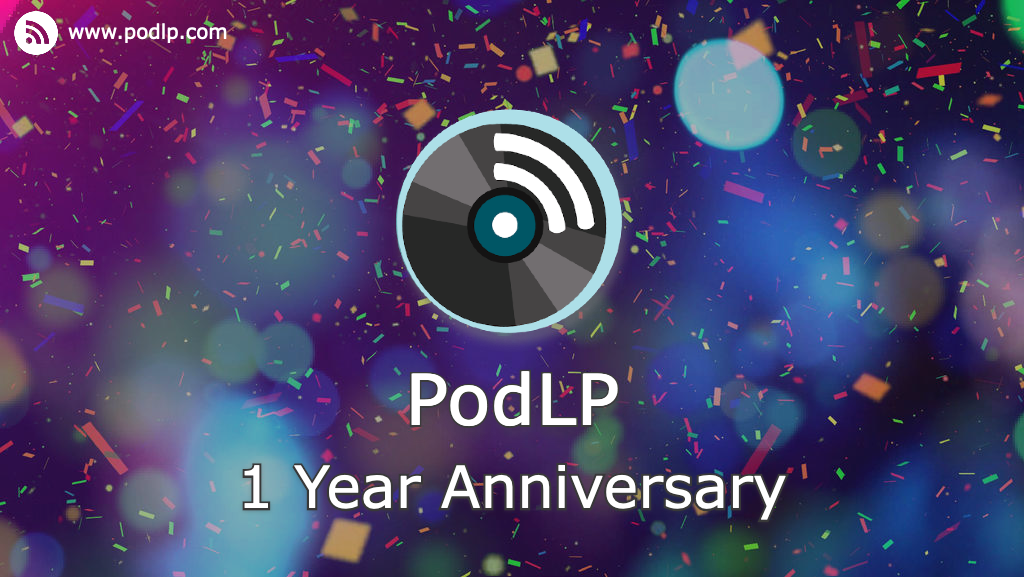 PodLP was built to connect first-time internet users on KaiOS smart feature phones with top-notch podcasts–providing access to news, sports, worship, entertainment, and more across many languages and cultures. Since June 2020, millions of listeners from 175+ countries have discovered, listened, and subscribed to podcasts on PodLP that inform and inspire them.
Podcasts for the Next Billion Listeners
As of January 2021, roughly 40% of the global population is without internet access according to Statista.com. KaiOS is a mobile platform for first-time internet users offering affordable 3G & 4G-connected devices as low as $10 USD. Unlike other feature phones, KaiOS devices come preinstalled with an app store–the JioStore in India and KaiStore globally–extending smartphone-like capabilities to low-budget devices.
Podcasting is growing, with some of the fastest growth in emerging markets like India, Mexico, and Nigeria. This has led to the creation of new audio streaming & podcast apps like JioSaavn, Kuku FM, Aawaz, and Sheqonomi to serve the needs of this diverse user base. Nonetheless, PodLP remains the most popular podcast app for KaiOS with over six million installs.
In spite of this growth, the mission of PodLP remains the same: to provide a user-friendly platform to connect the next billion listeners with podcasts from around the world. Through our partnership with Rephonic we expanded regional content in more than two dozen languages and countries. PodLP is also much more capable than it was a year ago. Like many podcast apps on Android or iOS, PodLP offers categories & search for discovery, downloads for offline listening, settings for playback rate, push notifications for engagement, translations in 30+ languages, and much more.
PodLP has grown tremendously in the past year, and we look forward to where the app is headed throughout 2021 and beyond.
About PodLP
PodLP is a podcast app designed specifically for KaiOS smart feature phones like the Nokia 8000 4G, Alcatel Go Flip, and Jazz Digit. PodLP was one of 2020's most popular KaiOS apps downloaded more than 6 million times by listeners from more than 175 countries. PodLP is available for free on the KaiStore and JioStore.
Throughout the past year, podcast creators have grown their listener base with sponsored podcast listings on the PodLP homepage. PodLP makes it cost-effective for podcasters to connect with new subscribers all over the globe. If you want to grow your audience globally, send us an email at support@podlp.com.